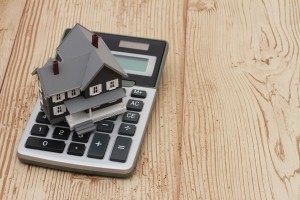 Saving money is never an easy task. And saving money for a down payment on a home is especially difficult. Between trying to pay down debt, whether it is student loan or credit card debt, a car loan, insurance, rent, spending money and trying to save for retirement and your emergency fund, how does that leave any money left to save for a down payment? Let's take a look at a few smart ways to save for a down payment. First things first: how much you are able to spend? This will determine how much you need to save— 20% of the total home cost. Once you have that figured out you can begin to plan what it will take to save that amount. It should be your goal to save 20% or more, although there are ways around that number.
Cut expenses:
Cutting expenses is one of the ways to start saving more money. First, take a look at the things that you spend money on each month that you don't necessarily need. Do you buy groceries and then go out to eat 3 or 4 times week? Cutting down to only going out once a week will save you some big bucks at the end of the year. Can you cut down on any of your utilities such as cable and Internet? What about your rent? Could you get roommates to alleviate the cost of rent or move to a lower cost apartment?
Invest:
Investing your money, smartly, is the quickest way to increase your money and build your down payment amount. Investing, in general, will not make you crazy amounts of money really quickly (unless you're one of the lucky few) but it does add up faster than money sitting in your savings account or under your bed. Consider opening up a CD, an IRA account (there are restrictions), or investing in the stock market. It will take a couple of years for this to really build, but the returns will be worth the wait. Be sure to read up on the best option for you and keep an eye on the market if you are planning on investing in an IRA account or stocks.
Automate Savings:
If you have the funds but just aren't the best saver then the easiest way to save more money is to automate it, either through your work or bank. Automating your savings will make it seem like that money was never there, therefore making it easier to forget about it and keep it in savings. You'd be surprised how quickly your money can add up.
Additional Income:
If you really want to speed up reaching your savings goal then you may want to consider adding another source of income. There are so many ways to earn more money such as selling your crafts online, blogging, a second job, etc. Saving all of the money you earn will expedite your savings. There are also other sources of income such as a bonus, or tax return that are not a part of your regular income. These types of income should also be saved towards your down payment to reach your goal sooner. If purchasing a home is of utmost importance to you, but you are lacking the down payment then it is extremely important to make saving a priority. As detailed above, there are many ways in which you can accelerate the process of earning and saving more money.