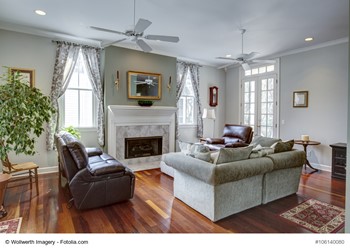 When selling a home, most sellers are eager to sell quickly. Especially when living out of their home while simultaneously showing it. One of the biggest determinant factors for house shoppers right now is the staging. Whether they recognize it or not the atmosphere you create within your house helps buyers imagine themselves living their day to day within its walls. It creates a canvas for them to dream up all the memories they will create in their new home.
But keeping your home staging level clean and organized at all times while living out of it isn't the easiest of tasks. Afterall, there's a reason all of our homes don't look like the inside pages of a home decor magazine.
If you want to put your home's best "foot" forward, however, it, literally, pays to put in the time and effort to live differently for a few weeks.
Here are a few tips on how to get your house show-room ready:
Start with a deep clean. Some people like to hire a cleaning company to come in and do the job for them. But there's no reason you can't get the same results on your own. Plan to dedicate a week to clean your home top to bottom and a whole lotta elbow grease to get every nook and cranny.
Give your home a facelift. Repaint your walls, rent a carpet cleaner (or hire a service) and power wash the exterior. When repainting considers switching to a modern, neutral color palette to appeal to prospective buyers.    
Declutter, declutter, declutter! This is a step many sellers dread but is so worth the effort. Donate and get rid of everything you no longer use or need. When you're finished go the extra step and rent a storage unit to stash away extra furniture, off-season items, and family mementos.
You want to create as much space in your home as possible. Taking a minimalist approach that strips your unique personality from the decor allows potential buyers to see how the house can become theirs. You don't want to distract buyers and have them wonder about what kind of people you and your family are. Additionally, keep closets, drawers, and cabinets tidy because they will get opened! And keep desk and counter surfaces clear of paperwork and other stuff we always seem to allow to accumulate in these spaces.
Add greenery. Potted plants and fresh cut blooms will be like the icing on the cake. This is always what makes the biggest difference in making a room feel pulled together and comfortable. If you've ever flipped through the pages of a home decor magazine you may have noticed this is a trick they use in all of the rooms they showcase.
Living out of your home while showing it isn't a walk in the park, but it can be easy if you are prepared ahead of time. These simple tips will put you ahead of the competition and have bidders in no time!